Everything You Need for Your Holiday Feast!
There is no need to search the internet for holiday recipes this year, because I have Everything You Need For Your Holiday Feast right here in one post!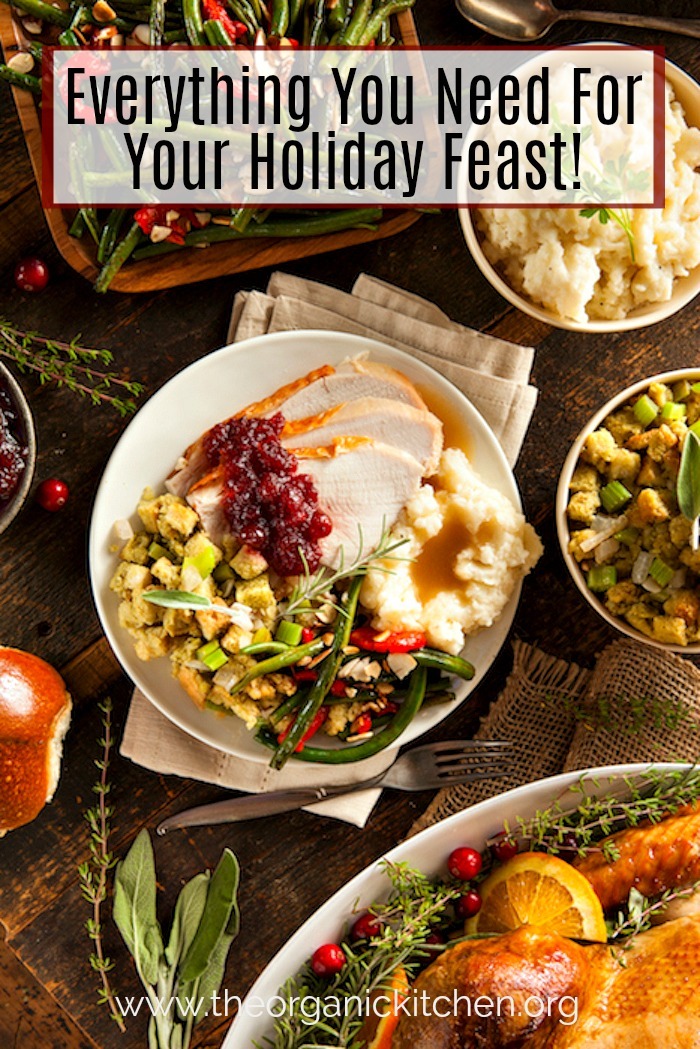 I May Be a Little Bit of a Control Freak when It Comes to Food…
Maybe. Just maybe.
Even if I am not making everything myself I have a habit of asking people to bring something and then shooting them a link. Now you may think people would get annoyed by that (if so no one has expressed annoyance…yet) but in my experience they are grateful they don't have to figure it out themselves and wonder if whatever they bring will work with the rest of the food being served. See I am doing everyone a big favor! That's my story and I am sticking to it. So what links do I shoot off when making food assignments for the holidays? These…
The Drinks:
We don't drink alcohol, but we love a sparkling festive drink that is also liver friendly. We opt for spritzers all the way! I have two flavors that will make everyone happy: The Lemon Basil Spritzer and The Pomegranate Lime Spritzer.
The Appetizer:
I am having a love affair with this gorgeous Baked Brie with Cranberries and Walnuts right now. Savory, sweet, creamy goodness served warm and spread on a cracker…heaven I tell you!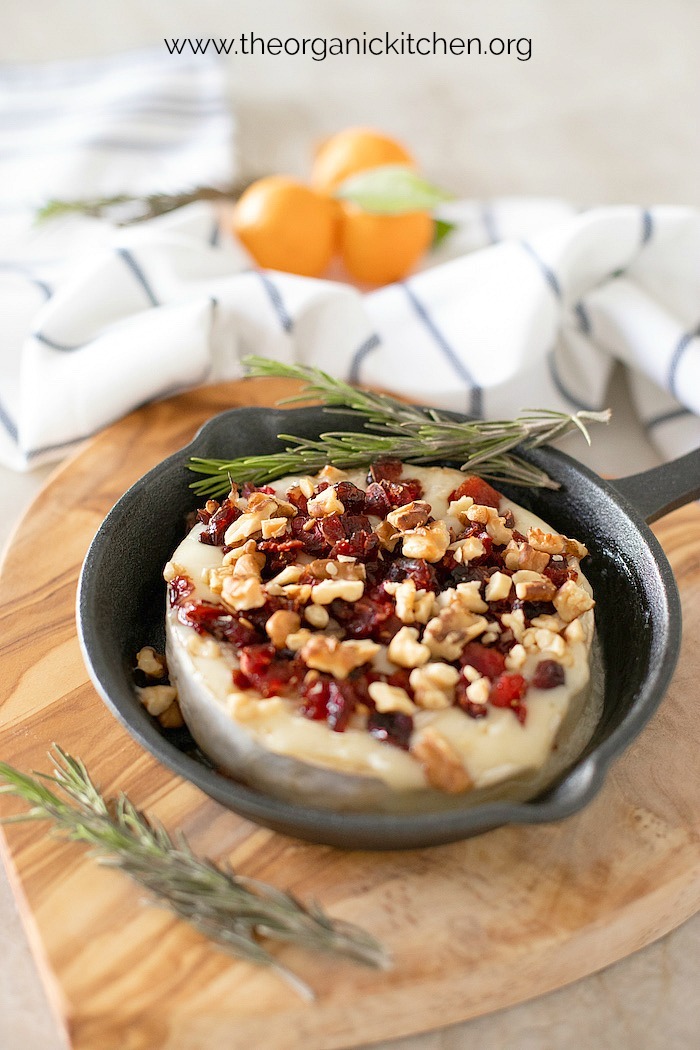 The Turkey or Roast Chicken:
We are all about the Dry Brine Herbed Butter Turkey here. It's less messy and more flavorful than a wet brine. But if turkey is a bit much for your celebration, The Organic Kitchen Citrus and Herb Roasted Chicken is a great choice!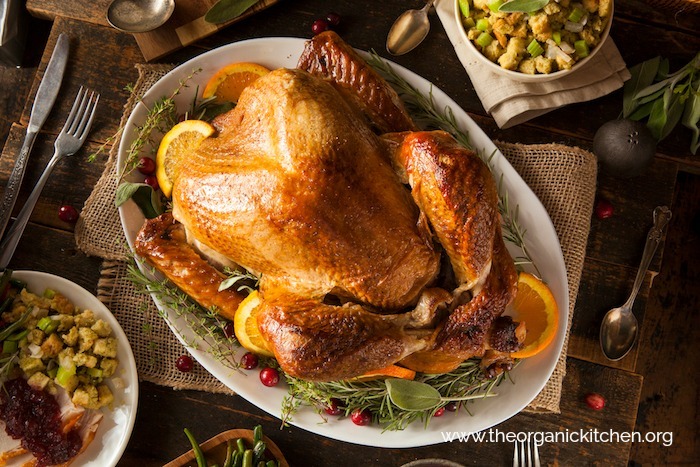 And Because a Delicious Turkey or Chicken Needs and Incredible Stuffing:
Turkey is fabulous and all, but give me the stuffing! This Italian Sausage and Apple Stuffing is made with Ciabatta bread which makes for amazing taste and texture!
The Cranberry Sauce:
Let's just get this out of the way…canned cranberry sauce is not the greatest, and when my homemade cranberry sauce takes five minutes to make and tastes 1000X better, why would you go any other way?
The Potatoes:
Okay, I can't decide on just one holiday potato recipe so I am going to share four! My Orange and White Au Gratin Potatoes are always a hit and look beautiful on a holiday table, that said my Traditional Potatoes au Gratin are fabulous too. Maple Sweet Potato Casserole and Decadent Smashed Potatoes are traditional favorites as well…I told you I couldn't decide, I hope you can.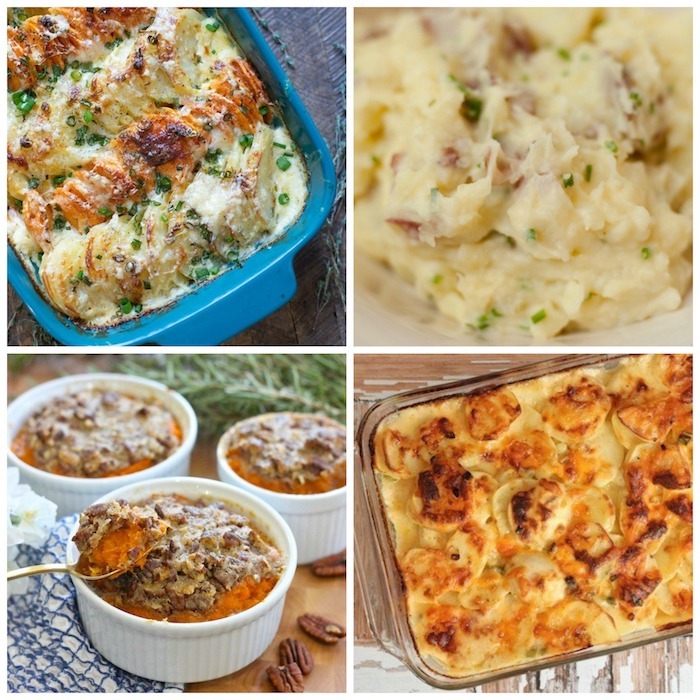 The Gravy:
Potatoes have to have some good gravy so I offer this thick and creamy Turkey Gravy made with Drippings!
The Veggie Side Dishes:
One again, I just can't decide here…my Grandma Julia's Green Beans are a traditional holiday vegetable side dish go to. But I also love these Orange and Brown Sugar Glazed Carrots or Brussels Sprouts with Apples!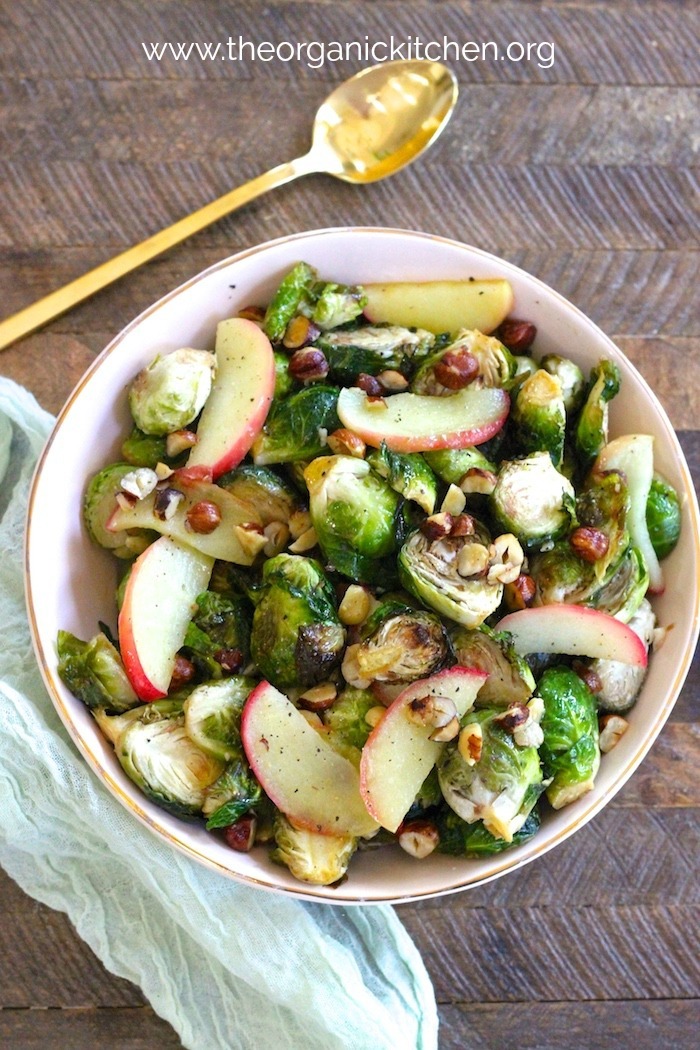 The Salads:
I am definitely a holiday salad kind of girl. I think all that meat, potatoes, and stuffing needs some balance and greens provide that. My top four salad picks are each very simple, so no added stress or oven space needed and the dressings can be made ahead: Greens with Apples and Pomegranate Vinaigrette, Butter Leaf with Pear Vinaigrette, The Chopped Apple with Apple Vinaigrette or the Traditional House Salad.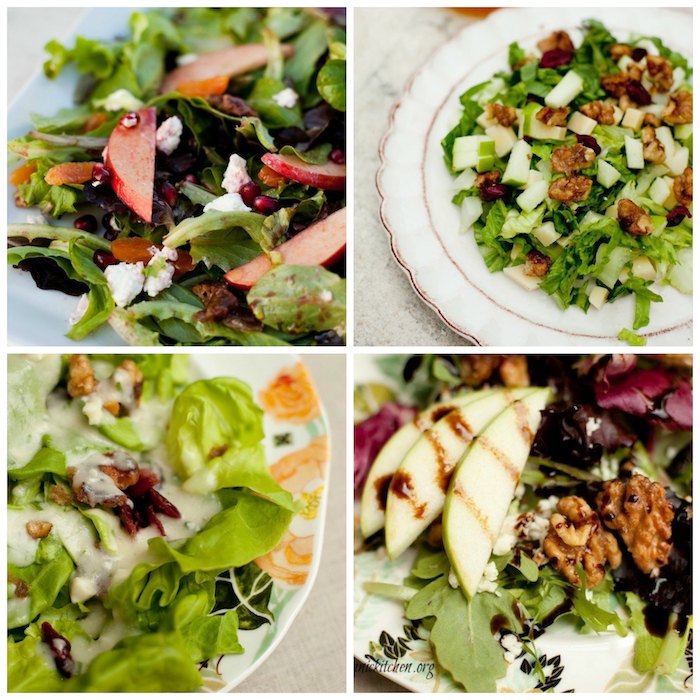 The Bread:
Ok I am just going to come out with it, stuffing is bread. You don't need more bread BUT I know people really want it! It's the holidays after all. So if you are so inclined I say go big or go home with my Herbed Cheesy Bread. I mean really…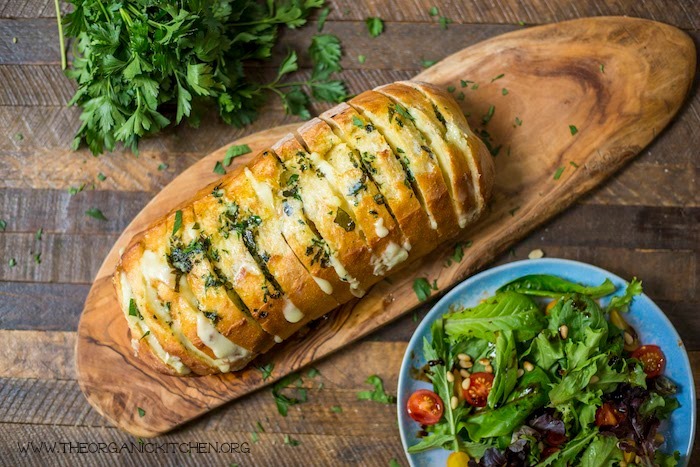 Three Semi-Non Traditional Desserts:
When you have had enough of pumpkin and apple pie, it's time for an incredible cake, mouth watering galette or some decadent bread pudding! We devour this French Cream Cake with Maple Cream Cheese Frosting and Cinnamon Pecans. Special enough for the holidays, simple enough for every day. But keep scrolling…
Another fabulous holiday dessert is my Black and Blueberry Galette with Sour Whipped Cream, like pie, but easier!.
And last, but certainly not least, this Orange Cranberry Bread Pudding will knock your socks off!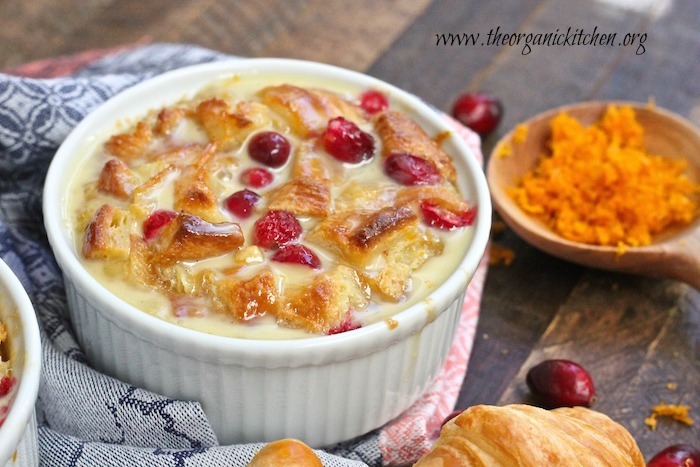 MAY I PLEASE ASK A FAVOR?